The sixth annual Aggies Leading the Way! Undergraduate Leadership Conference was held February 9, 2019.
This annual event is free for all undergraduate students and open to students in all majors.  With workshops, keynote speakers, and networking opportunities, the event helps you reach your leadership potential and practice your professional skills!
Conference Video
Conference Mission
The theme for this year's conference was The Leader in You.  Everyone has the ability to be a leader, the capacity to continue developing leadership skills, and the charge to use their interests and skills to support their communities.  This year's conference included opportunities for students to Discover, Build, and Share the leader in them, wherever they were at on their journey.  Attendees participated in a variety of relevant interactive workshops and networked with students, staff and speakers.
Discover the Leader in You

Workshops in this area focused on learning about what leadership is and discovering your identity as a leader.

Build the Leader in You

Workshops in this area focused on developing core leadership-relevant skills and building your capacity to work with others and lead groups.

Share the Leader in You

Conference Agenda

Keynote Speaker: Dr. Alejandro Covarrubias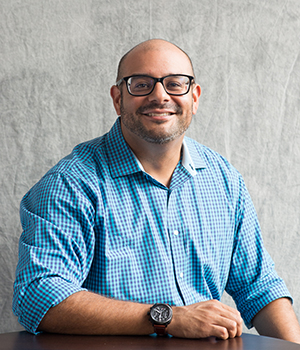 Meet the 2019 keynote speaker, Dr. Alejandro Covarrubias!  Covarrubias is an assistant professor in the department of leadership studies at the University of San Francisco. He has over a decade of experience as a student affairs practitioner working and spent six years working in the University of San Francisco's Cultural Centers where he served as one the of co-directors of the centers. Alejandro also has eight years of experience as a social justice and equity trainer and educator in higher education working with students, staff and faculty; and serves as faculty for the Social Justice Training Institute (SJTI.org), a week long racial justice immersion program for higher educational professionals.
Covarrubias earned his EdD in international and multicultural education with an emphasis in human rights education at the University of San Francisco. His research interests include the experiences of men of color in higher education from a social justice framework; men's engagement in sexual violence prevention education; and the use of critical qualitative methodologies with marginalized communities in higher education to make the process of research more humanizing.
In his free time, Dr. Covarrubias is also an endurance athlete. He has completed 8 half marathons and 16 triathlons, including 4 half ironman distance races.
In addition to being our keynote speaker, Dr. Covarrubias hosted a workshop and closed the 2019 Undergraduate Leadership Conference.  We had a great day with this engaging and inspiring speaker!
Keynote Address: 

Demystifying Leadership
It can be challenging to pinpoint what leadership is and the ways in which we show up as leaders. The opening conference keynote focused on demystifying what leadership entails and debunked some common concepts limiting who is considered as a leader. Conference participants heard about how Dr. Covarrubias discovered leadership as a verb and not a noun, which propelled him to build and share his own leadership through the concept of hope. Through his story, students gained insight into their own leadership and that of those around them.
Closing Plenary: 

Next Steps in Discovering, Building and Sharing the Leader in You
The conference was filled with varied opportunities to discover, build, and share leadership, and we hope students had a memorable and meaningful day. That said, leadership is a lifelong journey - how can you maintain momentum and continue to build on what you have learned after the day is over? The conference's closing plenary focused on reflecting on what students gained, networking with others to strategize next steps, and discovering how to build on each other's strengths to deconstruct barriers to authentic connection.
Article announcing Covarrubias as the 2019 Keynote

Conference Workshops

Facilitator Biographies

The 2019 conference was funded and made possible by the UC Davis Center for Leadership Learning and Undergraduate Education.
Thank you for your generous promotional donations:
College of Agricultural and Environmental Sciences
College of Biological Sciences
College of Engineering
College of Letters and Sciences
School of Veterinary Medicine
Center for Student Involvement
Cross Cultural Center
Department of Plant Sciences
Graduate School of Management
Success Coaching and Learning Strategies
Undergraduate Research Center
Women's Resources and Research Center
Thank you to the conference planning committee for their dedication and hard work: