2022 ALW!
Undergraduate Leadership Conference
ALW! 2022 Conference Program 
Saturday, February 12 9:30 am- 5:00 pm.
UC Davis Conference Center
This annual full-day event is free for all undergraduate students and open to students in all majors.  With workshops, keynote speakers, and networking opportunities, the event brings together students interested in leadership and who aim to make a difference in their academic and social communities.

Conference Theme: Reset, Reconnect, Reignite
Since March 2020, daily life has been challenging for everyone. So many things have changed us as individuals and how we navigate the world. It's time to evolve our mindsets and re-envision our path forward, together. This year's conference (our ninth annual!) featured a series of engaging speakers and interactive sessions that challenged students to reset their way of thinking as leaders, reconnect with others, and reignite their passion to move forward on their leadership journey.
Students:
Participated in interactive and informative sessions

Built leadership and professionalism

Built community with other students, staff, and speakers

Special perks included free food throughout the day, a conference t-shirt and notebook, and raffle prizes
Check the links below to learn more about our 2022 keynote speaker, session offerings, and more. We also encourage you to visit the links to the right to learn about past ALW! conferences.
Conference Video
Conference Mission
Through a variety of interactive sessions and large-group activities, the conference aimed to help students:
Reset as leader

Imagine a reset button as a metaphor. What areas of your life, skill set, or mental wellness could use a reboot as we emerge from 18+ months of social distancing and online engagement?

Reconnect with others

Being socially distant for 18+ months has caused daily interactions to become awkward and feel unnatural. Many of us need a refresher on how we engage and build reciprocal relationships to achieve shared goals.

Reignite your leadership

The COVID-19 pandemic revealed the depth of existing inequities that we can no longer ignore. By reconnecting to others on campus, we can explore issues and possible solutions to discover how to collectively create positive change.
Conference Agenda
All events took place in or around the UC Davis Conference Center
9:30 - 10:00 am

Conference Check-in & Breakfast

10:00 - 10:50 am

Conference Welcome and Featured Speaker

11:05 am - 12:45 pm

First Block of Sessions ("Leader Lessons" and "Leadership Labs")

12:45 pm - 1:30 pm

Lunch and Networking

1:30 pm - 2:15 pm

Second Block of Sessions ("Leadership Snapshots" and "Leader Lessons")

2:25 pm - 4:05 pm

Third Block of Sessions ("Leader Lessons" and "Leadership Labs")

4:05 - 4:20 pm

Snack Break

4:20 - 5:00 pm

Closing Session and Evaluations
Raffle Prizes and Thank You
Conference T-Shirts
Featured Speaker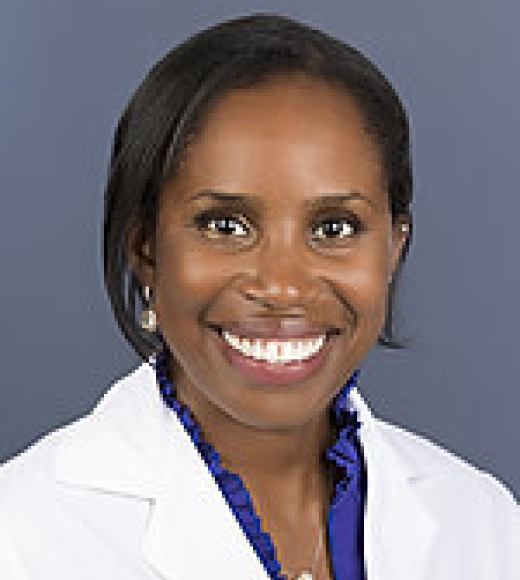 Dr. Marcia Faustin
Conference Welcome: "Still I Rise"
10:00-10:50 am
Dr. Marcia "Marcy" Faustin is a Family and Sports Medicine Physician at the University of California, Davis (UC Davis). She is an Assistant Clinical Faculty under the Department of Physical Medicine & Rehabilitation (PM&R) and the Department of Family & Community Medicine, Assistant Team Physician for UC Davis, Division I Intercollegiate Athletes, Co-head Team Physician for USA Gymnastics Women's National Team, Team Physician for Sacramento Republic FC Professional Soccer team and Team Physician for multiple Sacramento-area Junior Colleges. Dr. Faustin had the opportunity to travel as the team physician for the USA Gymnastics team at the 2020 Olympics in Tokyo, Japan. Teaching medical students, PM&R residents, Family Medicine residents and Sports Fellows, aligns with her passion for medical education and mentoring. Dr. Faustin is elated to be the keynote speaker today and hopes that sharing her story will empower others to strive for their dreams.
Conference Sessions
Following the all-attendee Conference Welcome, a variety of different types of sessions and topics related to the conference theme of "Reset, Reconnect, Reignite" were available for attendees to select from throughout the day. 
Types of Offered Sessions
Leadership Snapshots (15 minutes)

– Brief sessions where presenters shared their story as it relates to this year's conference theme, of lessons learned as a leader. Offered during the second block of sessions.

Leadership Lessons (45 minutes)

– Quick and focused sessions addressing one core principle or concept. Offered in all three blocks of sessions.

Leadership Labs

(100 minutes) – In-depth session incorporating applied practice or multi-faceted or transformative activities. Offered in the first and third block of sessions.
The Reset Room (self-directed) -

Students e

njoyed a quiet and comfortable space for self-reflection. The Reset Room was available during each conference session timeframe with a variety of materials at hands-on reflection stations to help attendees reset and reboot themselves as a leader through creative interpretation. Whether it is a visual representation, written expression, or doodles, students had the opportunity to work out their thoughts, ideas and plan of action while sharing their creation with other conference attendees. F

acilitators were in the room for guidance, but the space was really driven by attending students!
Conference Sessions Overview and Descriptions
Acknowledgements
The 2022 conference was funded and made possible by the UC Davis Center for Leadership Learning and Undergraduate Education.
Thank you to the conference planning committee for their dedication and hard work:
Alyssa Arnold - College of Biological Sciences Dean's Office

Beth Boylan - Center for Student Involvement

Brenda Fudge Jensen - Undergraduate Admissions

Brie Hornig - Women's Resources and Research Center (WRRC)

Christie Navarro - Center for Leadership Learning

Co Hawes - College of Agricultural and Environmental Sciences

E. Nuñez - Undergraduate Research Center

Erica Cefalo - Wildlife, Fish, & Conservation Biology and Environmental Toxicology

Erin Blobaum - Center for Leadership Learning

Janice Tse - Global Learning Hub

Kim McMullen - Statistics

Melissa Hernandez - Arboretum and Public Garden

Mike Lorenzen - Intercollegiate Athletics

Rachel Bingham - Office of Educational Opportunity & Enrichment Services