SLDS Group Projects 2013-2014
Team Healthy Aggies
The Healthy Aggies assumed initiative to educate students about how to maintain health and wellness within a college setting. The group of three undergraduates presented a workshop focusing on fitness, nutrition, and cooking to the Davis High School Health Club at their college and career center. Afterwards, each individual created a flyer of their respective topic to inform undergraduates on how to stay healthy during finals week. These flyers were then distributed campus wide on the public bulletin boards found in lecture halls, student resource centers, and eateries.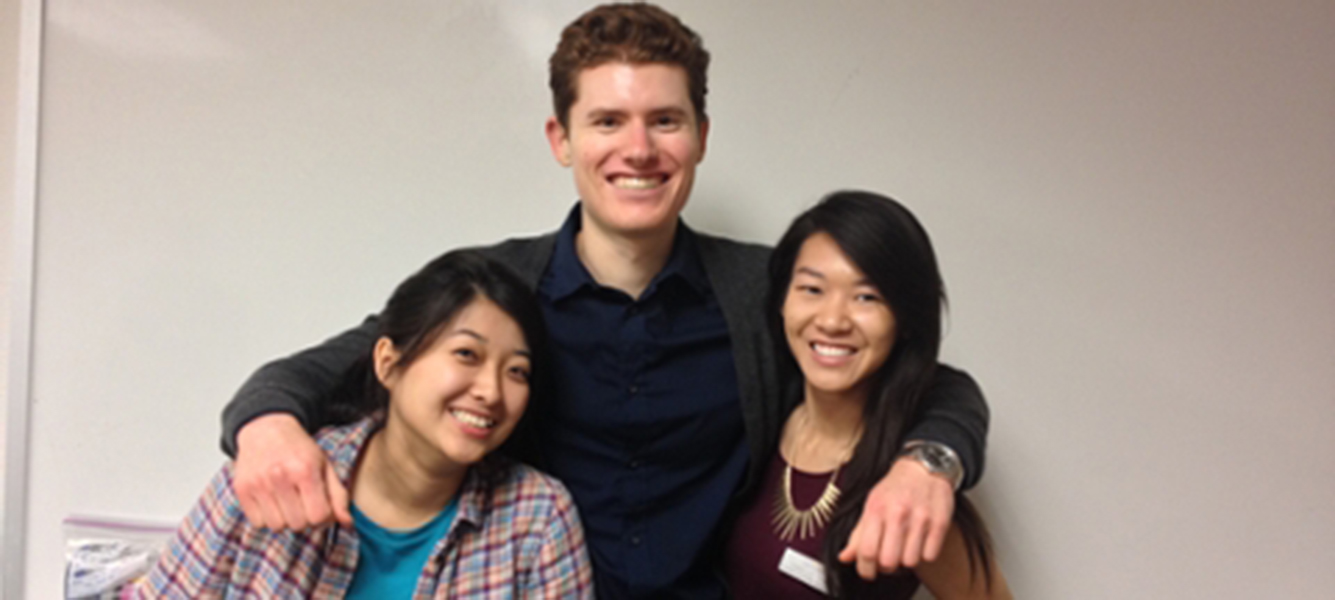 Aggie Ambassadors
A group of four students pulled from their experiences and lives as UC Davis students to create a mini-series to inspire students to challenge themselves and seek out resources at the Center for Leadership Learning (CLL). The videos were created to promote the enriching and useful materials and workshops provided by the CLL, highlighting offerings such as the professional development seminars and networking workshops. A trailer was created in addition to four different videos, and various social media channels (Facebook, YouTube) were used to promote the videos and heighten student awareness of the CLL and encourage participation.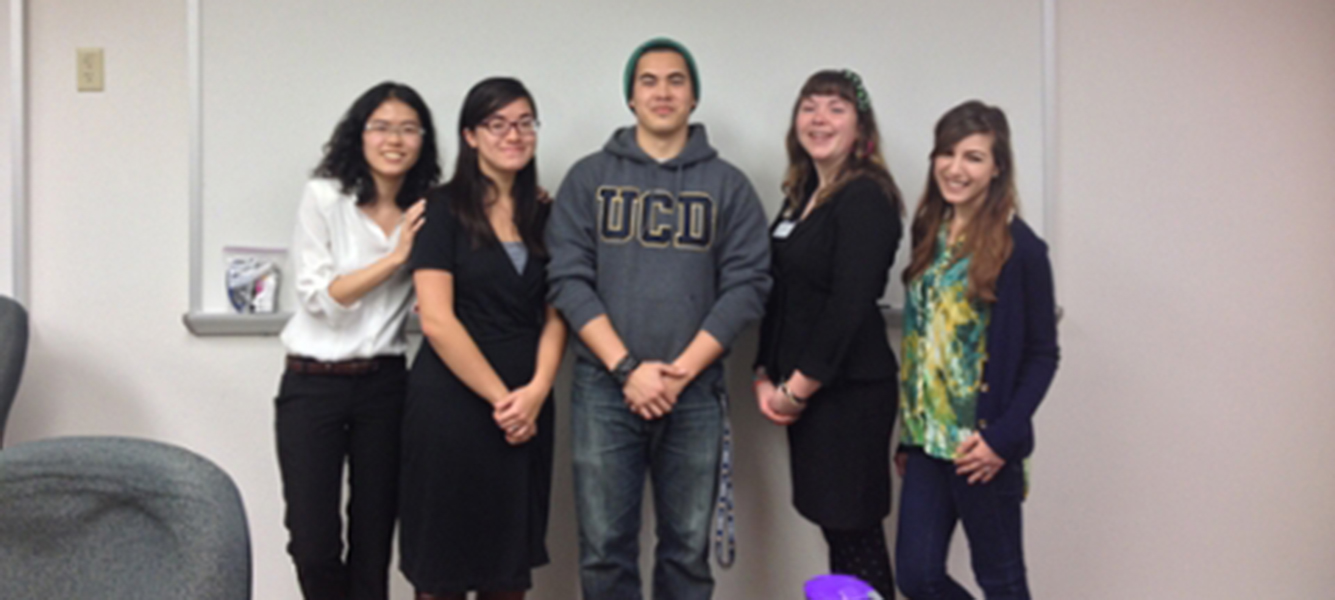 Team Delta
The Purpose of Team Delta's educational workshop was to educate young adults about the importance of achieving a higher education, and also showing the guidelines/information that can be useful when applying to transfer. The educational workshop informed TRIO students at Woodland Community College about GPA requirements, deciding majors, personal statements, and the overall application process. Besides going through specific guidelines instructed by the UC System, Team Delta also shed light on why transferring to a four year institution in today's society/economy is extremely vital when ensuring a brighter future for themselves and society.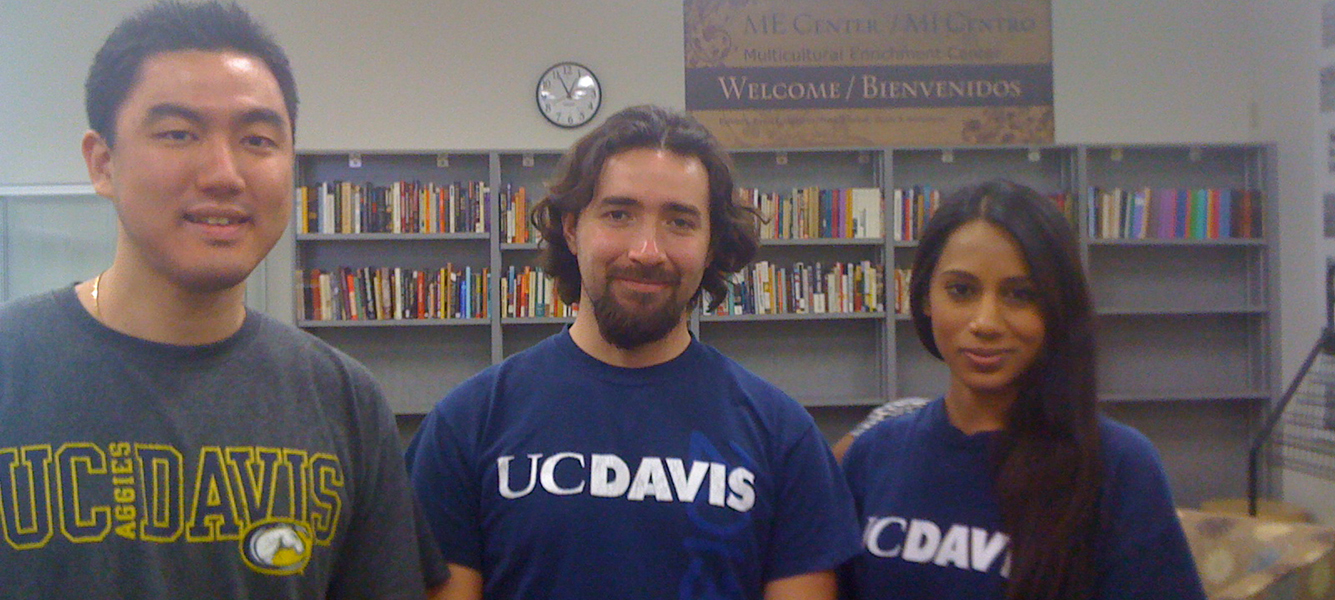 Aggie Health Advocates
As a team of three, we as the Aggie Health Advocates undertook a Group Project with the hopes to assist in the marketing and outreach for UC Davis' Health Happens Here campaign. Through successful and persistent networking, communication, and personal initiative, we were able to survey 81 students online to get a general idea of how students feel about health insurance and what kind of information they need about it. We also passed out flyers at the Stride for Aggie Pride event to promote the Student Insurance Advocate Program.  Following the health insurance forum that we marketed for over social media and UCD listserv emails, we provided valuable feedback on how best to prepare and conduct the forum for next school year.


Team Domo
Team DOMO focused on helping international students overcoming challenges that they may have in UC Davis life. Before coming up with solutions, the team recognized the importance of discovering what exact challenges international students have had, and conducted an online survey with the help of SISS (Services for International Students and Scholars). 346 responses were collected and problems regarding housing, culture, language, academics, transportation, and social isolation were found. Based on the result of the survey, the group members reported some suggestions to CLL and SISS staff.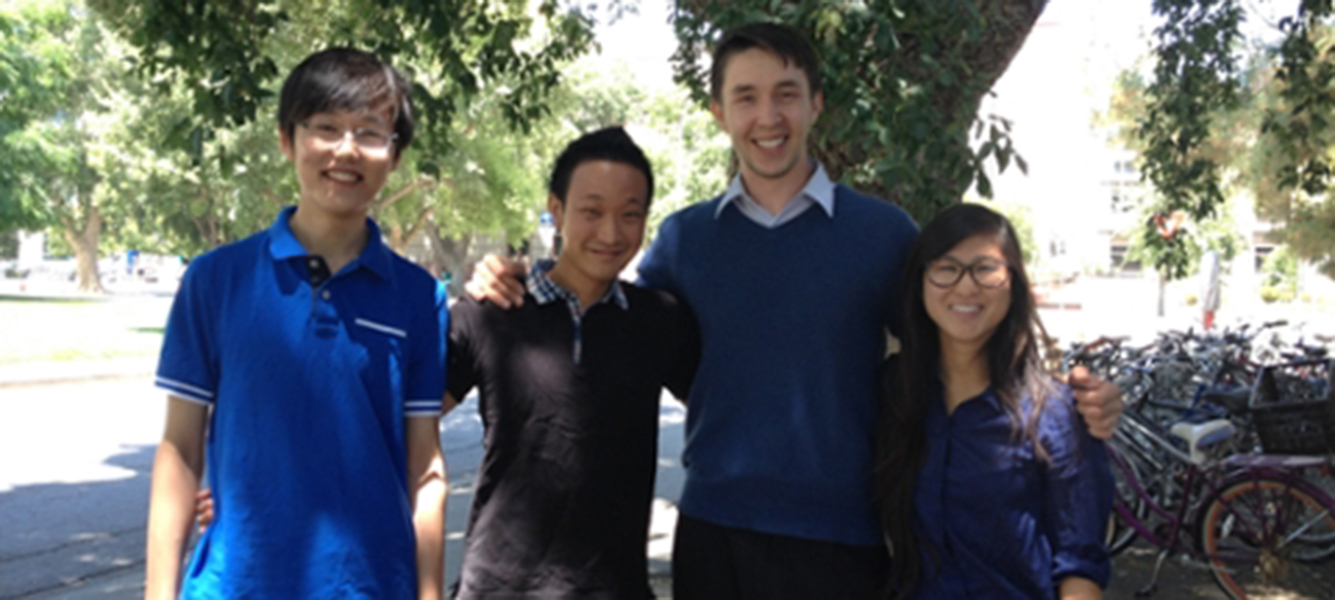 Hungry for More
Team Hungry for More hosted a workshop on healthy eating and the concepts of vegetarianism. They had free food, activities, and a fun way to learn about nutrition, eating right, and the myths of vegetarianism!



Team JKV
Team JKV created a project to benefit the UC Davis student community called Aggie Self Discovery. In this project, the group hopes to bring unity to UC Davis and give a voice to students who are afraid to speak about their problems. This will be done by writing 1-3 sentences about experiences of students in Davis who are currently going through hard times on pieces of paper posted on the wall.