The Center for Leadership Learning offers two certificate programs open to all undergraduate students.  Students do not need to commit to a certificate program in order to attend our quarterly workshops.
 
CLL Certificate Programs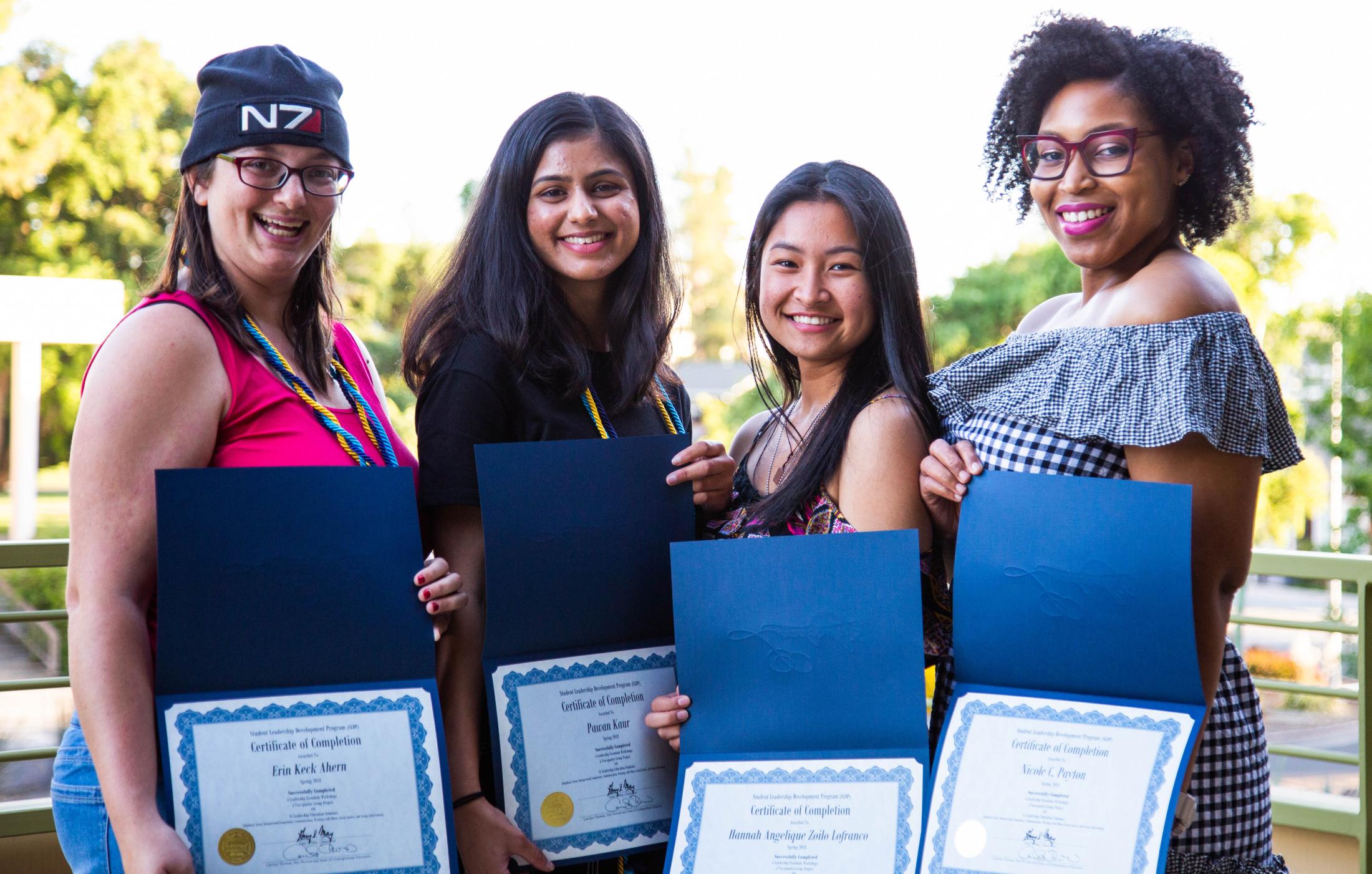 Each certificate program has its own set of requirements and completion timeframe. Students who successfully complete program requirements are eligible for a certificate of completion which is signed by Chancellor Gary S. May and Dr. Carolyn Thomas, Vice Provost and Dean of Undergraduate Education.
 
Student Leadership Development Program (SLDP)
 
The Student Leadership Development Program (SLDP) provides an immersive experience through the integration of competency-building seminars and group project-based learning.

SLDP
Diversity Leadership Development Program (DLDP)
 
The Diversity Leadership Development Program (DLDP) examines issues related to social justice and builds capacity to lead in diverse organizations through dynamic workshops and a professional development experience.

DLDP