The Center for Leadership Learning hosts an annual undergraduate leadership conference called "Aggies Leading the Way!" It is an on-campus event open to UC Davis students of any major. Each year the mission and workshops change to reflect the conference theme.
The conferences begin with an opening by the CLL Director and a keynote speaker. Then there are workshops for students to attend, and an opportunity to network with presenters and other students during lunch. The conferences conclude with another speaker that urges students to apply the skills they learned and inspire leadership in others.
In the side menu are each of the Aggies Leading the Way! conferences. Click them to check dates, themes, and workshops.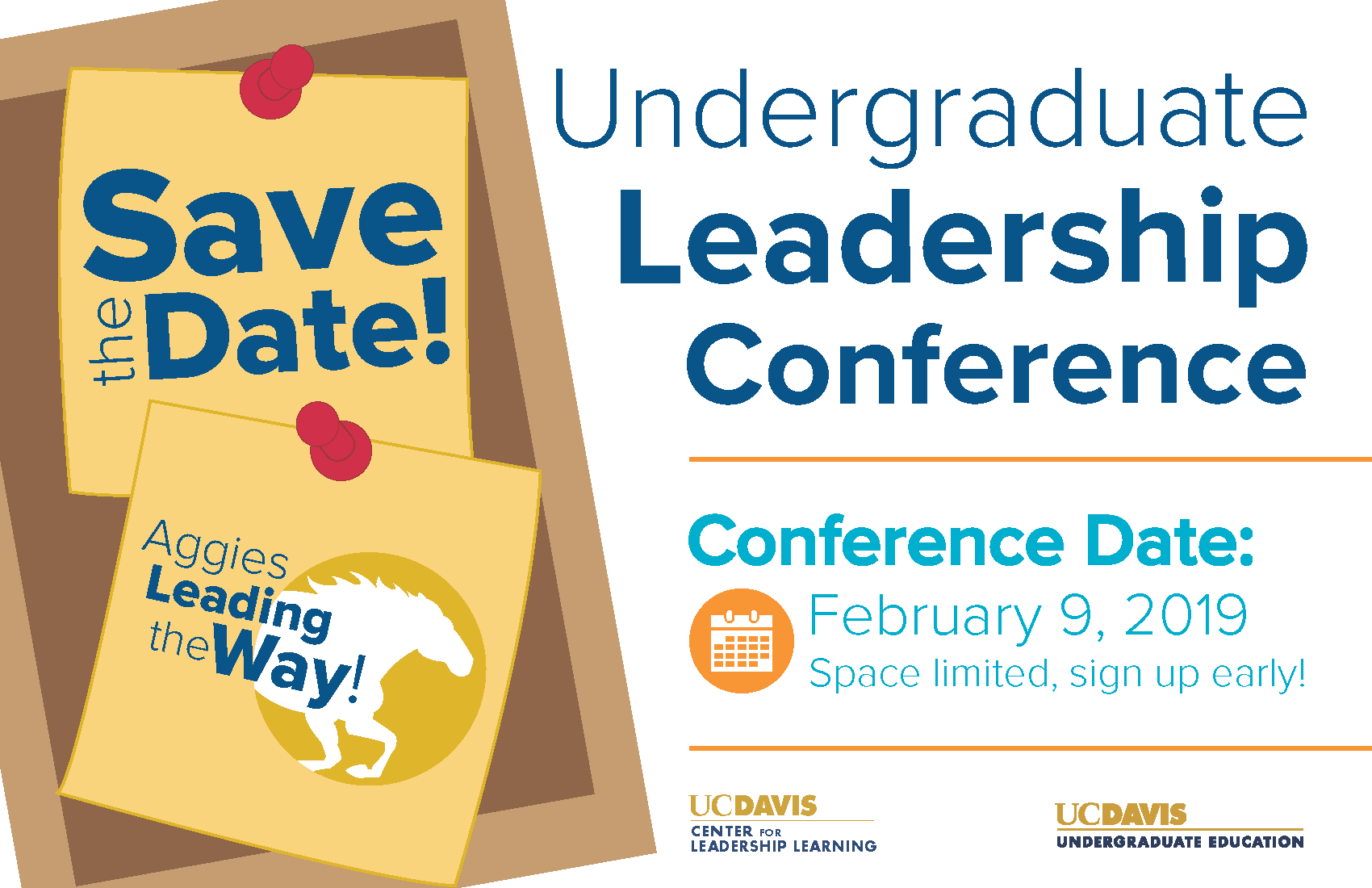 2018 Conference Video