DLDP Community Engagement Projects 2021
Learn about the different ways our DLDP students applied their understanding of differences, improve their ability to address complex issues through projects, and cultivate an inclusive environment in an organization or workplace!
Group Projects
Food Insecurity in South Central LA
Talia and Gissel did a group project on Los Angeles Food Insecurities. They chose this project based on community, the mission was to bring awareness about the food insecurity in LA. They visited specific organizations in the area to create a statistical data chart that shows the difference before and after the pandemic and what the rates were of food insecurities. They hoped the more individuals brought awareness of their community disparities, the more people would want to give back to their community by volunteering for a greater cause. They both were able to use the skills they gained through DLDP such as being open-minded, taking  action as a leader, and listening to others. 
Building and Maintaining Relationships
This group of students (Nayoung, Bessie, Sandy & Chae Yoon) wanted to bring attention to several topics, including building relationships, distinguishing empathy from sympathy, and giving and receiving feedback. All of these topics were included in their presentation, "Building and Maintaining Relationships." Their reason for focusing on these topics? During the time of online schooling, these students felt a need to revisit social interactions and discover how students could better understand each other during in-person schooling. Their goal was not only encouraging the students but to remind or let them know how to build and maintain relationships especially at this time period where we are looking forward to having in-person classes soon from the coming Fall quarter. By creating an Instagram page to raise awareness for their topics and leading an engaging seminar for a student audience, this group was able to reimagine the possibilities of social interactions.
Break Free Workshop Series
For their group project, Minerva, Neha, Jamea & Kayla created the Break Free workshop series.  Break Free: Eliminating Toxicity and Ending Abuse is a three-part workshop series that focuses on raising awareness of the various toxic patterns that may arise in an individual's relationship dynamics. Overall, the series covered three different types of relationships: romantic, friendship, and familial. Team members hoped to educate the audience that self-love does not need to be sacrificed when engaging with others, as individuals should strive to always put their wellbeing first. The workshop included a combination of dialogue and activities that sought to assist others in differentiating between red flags and healthy behaviors, and guide them in the coping process. Additionally, each workshop also encouraged individuals to reflect on their role in the relationship and provided advice regarding how to help others they know are involved in a toxic dynamic. At the end of each session, numerous resources were distributed for the audience to download and refer to in the future. These materials included reading lists, Facebook groups, shelters, hotlines, and campus tools. Most importantly, team members understand that toxicity may disproportionately impact certain social groups, so they made sure to include culturally appropriate resources and statistics so that people identifying with these groups could better relate to the conversation.
Individual Projects
Pre-vet Students Supporting Diversity Club
The focus of Trisha's individual project was breaking down barriers in education and increasing both diversity and inclusion in the veterinary field. Although veterinarians serve an extremely diverse client population, veterinary medicine is not very diverse with approximately 91% of veterinarians being white, non-hispanic in the United States. In a profession that is not very diverse, it is obvious that this will affect healthcare outcomes because some providers will be biased or do not possess cultural humility. As the president of Pre-vet Students Supporting Diversity, Trisha developed a virtual high school mentorship & outreach program with a few of their board officers as a way of helping first-generation and minority students learn about the profession, build connections, receive assistance in applying to colleges, and easing their transition into college life. The program consisted of pairing up pre-vet college students with high school students, who were interested in learning more about the career. It was very rewarding to see so many BIPOC interested in the profession and it made her excited for the future of veterinary medicine.
Internship & Volunteer Positions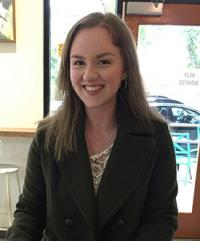 UCD School of Veterinary Medicine
Carly was an undergraduate researcher in Dr. Crystal Rogers' developmental biology lab. She chose to apply what she learned from her internship to the DLDP program. She gained an abundance of technical skills as well as confidence in the laboratory setting and beyond. She continues to apply all of the leadership skills grounded in social justice she learned in DLDP as she furthers her education, working along the way to bring sorely needed diversity into science.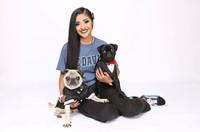 Serrano Animal & Bird Hospital
Mya was an intern at Serrano Animal and Bird Hospital as a small animal general practice veterinarian. A leader can take on different forms and she hopes to become a leader when she is a veterinarian, leading change within the field and removing or reducing the stigma that targets BIPOC as pet owners.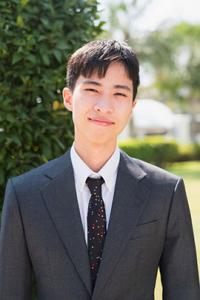 Code Genius
Tan was an intern in Code Genius where he focused on helping children aged 4-18 years old on developing logical thinking and learning about coding. Tan worked on a project that implemented a feedback system where teachers can improve on the content of their classes. Tan believes that being a leader is someone who appreciates the diversity of people and effectively creates an inclusive environment; he includes this into his internship and continues in other environments.
All Things Right and Relevant
Megan was a volunteer in All Things Right and Relevant community where she contributed to the daily operations in the business and took over the social media aspect. All Things Right and Relevant main mission is to provide supplemental funding and job opportunities for the mental health needs of the county and community. The purpose of Megan's position was to contribute to the cause and make a positive impact on the community. Megan believes that because of DLDP she was able to curate informational posts for the organization through social media platforms and spread awareness of the importance of mental health. 
SRRC-Students Obtaining Leadership y Latinxs United in Navigating Academia (SOL y LUNA)
Katia was an administrative intern for SOL y LUNA where she did training, facilitated workshops/events, did journaling and shared resources through the newsletter. SOL y LUNA provides student-led, student initiated programs to support educational attainment and help meet the needs of the Latinx/Chicanx community. Katia was able to see the impact the organization brought in her community at the university. She gives credence to DLDP for the transitional skills of communication and listening into her daily life.
Middle Eastern North African South Asian (MENASA)
Rahul was an intern in MENASA where he worked with a mentor and attended several skill-based workshops that were professional development or campus involvements. MENASA was an eye opener to Rahul where they had different social groups who worked together and boosted one another's confidence. Rahul claims that DLDP has helped him understand organizational teamwork and communication he applied to in his internship and daily life.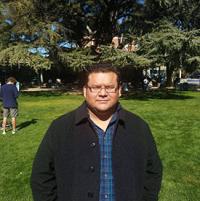 Davis Community Meals and Housing
Carlos was an intern in Davis Community Meals and Housing where he was a desk clerk and supervised individuals who were on the road to recovery from addiction. He was also an interpreter for people who spoke Spanish. The organization was set to help provide the basic necessities and provide vaccination clinics to various groups of people. Carlos believes the skills he learned from DLDP were effective in his internship because he became aware of the diversity and inclusivity that need to be addressed in the organization.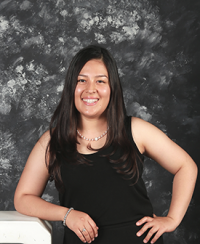 Nicholas Academic Center - Mentoring and Social Services
Ebelin was an outreach volunteer in Nicholas Academic Center (NAC) through the Mentoring and Social Services. Her position was to take attendance, contact parents, and work in any other areas for support. Ebelin also was able to work closely with the director as they solved issues and discrepancies about parents' contact information and student financial aid. She was able to use her skills from DLDP to communicate efficiently with supporting the parents and students in their journey applying to college.
Clinica Tepati
Alejandro was a volunteer at Clinica Tepati where he interpreted for the Spanish-speaking patients and helped communicate any concerns they have with the professional students or physicians. Clinica Tepati is a free student-led clinic that serves the majority uninsured Latinx population. Alejandro says his experience has demonstrated how important it is that they diversify their medical field to break down cultural and language barriers that lead to subpar healthcare.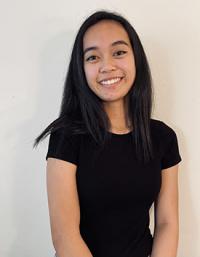 CARE (Center for Advocacy, Resources & Education)
Mia was an intern for Center for Advocacy, Resources & Education (CARE) as a Peer Educator. This organization educate and advocate others for sexual violence survivors and allies. Mia was able to host workshops and facilitate conversations between the students on how to stand alongside survivors of sexual harassment and violence. Mia believes DLDP assisted her in the skills of coordinating a space for students that cultivates an inclusive environment. She has been an active listener, empathetic to others stories, and able to showcase leadership in action during her time as a Peer Educator.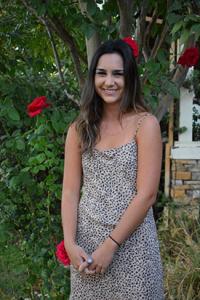 Tutor the Future
Shay was a volunteer in Tutor the Future organization as she was able to spread knowledge through mentoring students K-12. Tutor the Future aims to provide for those in lower socioeconomic communities, giving back through education. Shay believes that DLDP exposed her to diverse backgrounds which helped improve her skills in fostering an inclusive environment towards Tutor the Future. 
Mga Kapatid (Filipino American Interest Organization)
Olivia was an intern in MGA Kapatid where she organized and led through social media virtual workshops for first year students. MGA Kapatid is a filipino interest organization opened to students at Davis. Olivia loved to communicate with her peers and educate her community about the origins of filipino culture. She says the skills she has gained working with others is applicable to other experiences in and out of the classroom. She also believes that through DLDP applied experience, she has learned that one's leadership abilities are not defined by a title, but instead, is a commitment to better serve the community.