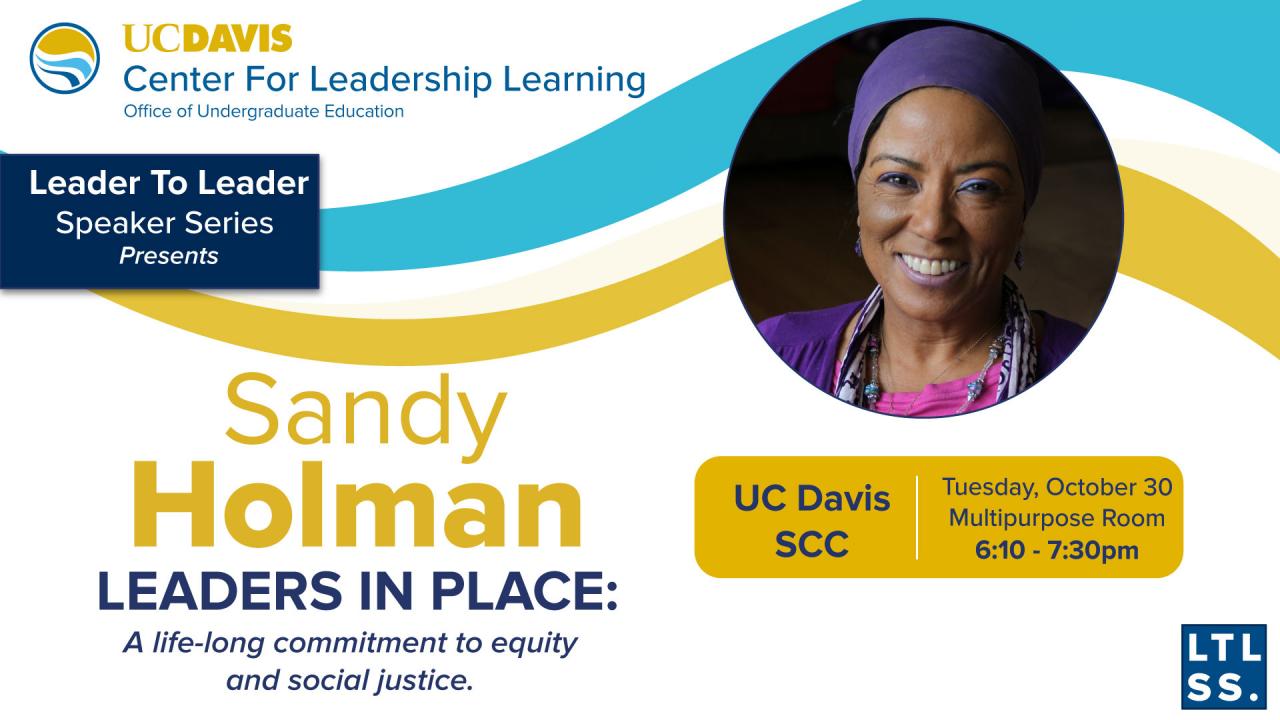 Location
Student Community Center - Multipurpose Room
Sandy Holman
Leaders in Place: A life-long commitment to equity and social justice
A Leader to Leader Speaker Series Event
Leaders in Place is a concept based on work by Jon F. Wergin (2007) to describe a form of leadership that does not need a formal title or position.  Rather, Leaders in Place seize opportunities, have the ability, and gather courage to capitalize on the need for leadership in the moment. Leaders in Place utilize their passion and concern for change to position themselves to take action.   
Join Sandy Holman, founder and director of Culture C.O.-O.P., a Davis-based not-for-profit organization, as she shares a variety of her Leader in Place stories.  Sandy has nearly 30 years of experience utilizing her passion to address educational equity and social justice. This invigorating and uplifting event will help you envision how you can become a Leader in Place too!
About the Leader to Leader Speaker Series
The LTLSS is a series of quarterly events utilizing a variety of formats (including motivational presentations, workshops, and interactive discussions), to explore contemporary leadership issues. Attend to engage with local, regional, and national leaders from various fields.