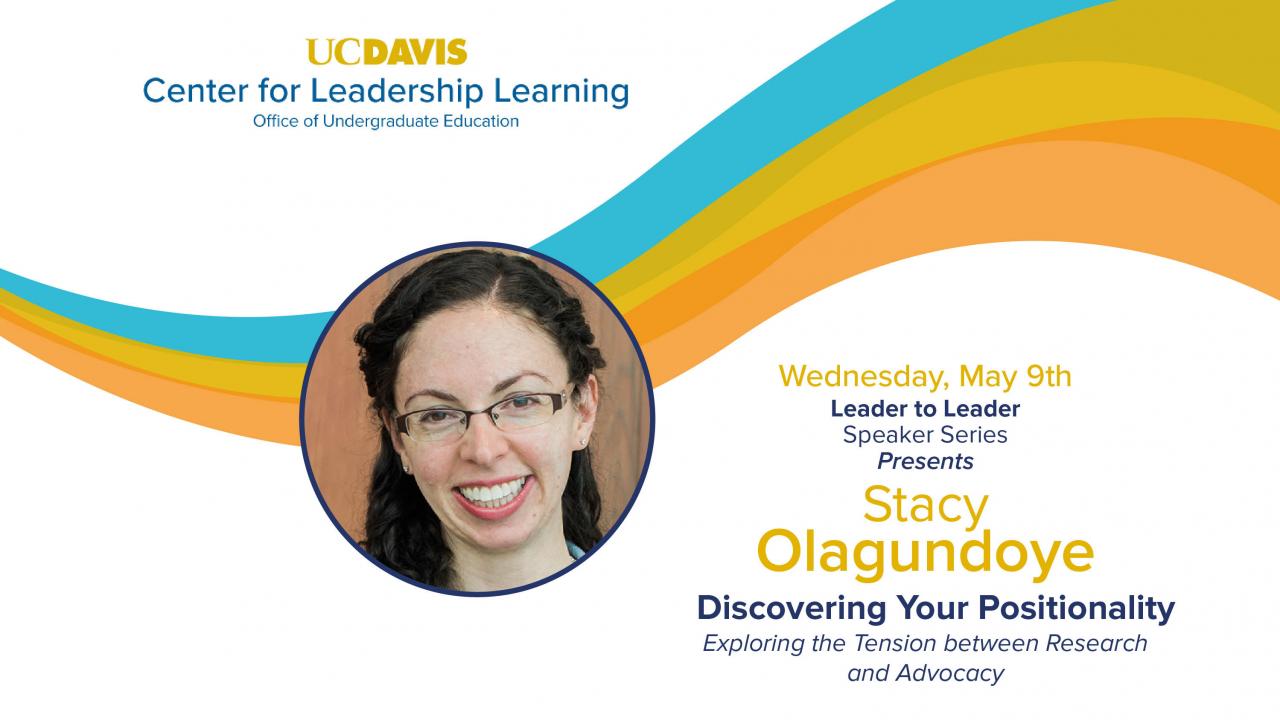 Location
Student Community Center - Multipurpose Room
Stacy Shwartz Olagundoye
Discovering Your Positionality:
Exploring the Tension between Research and Advocacy
A Leader to Leader Speaker Series Event
What is your positionality on the issues that matter most to you?  How do you navigate and reconcile your beliefs with your responsibility and professional expectations?  In this interactive workshop, Stacy Shwartz Olagundoye, consultant and experienced equity researcher, will lead students through a process of discovery by which we explore together, and in small groups, the beauty of the tension between our positionality and product, and the power we each can yield in the way we direct this tension.  Come ready to share, listen, and learn together in a safe space.
About the Leader to Leader Speaker Series
The LTLSS is a series of quarterly events utilizing a variety of formats (including motivational presentations, workshops, and interactive discussions), to explore contemporary leadership issues. Attend to engage with local, regional, and national leaders from various fields.