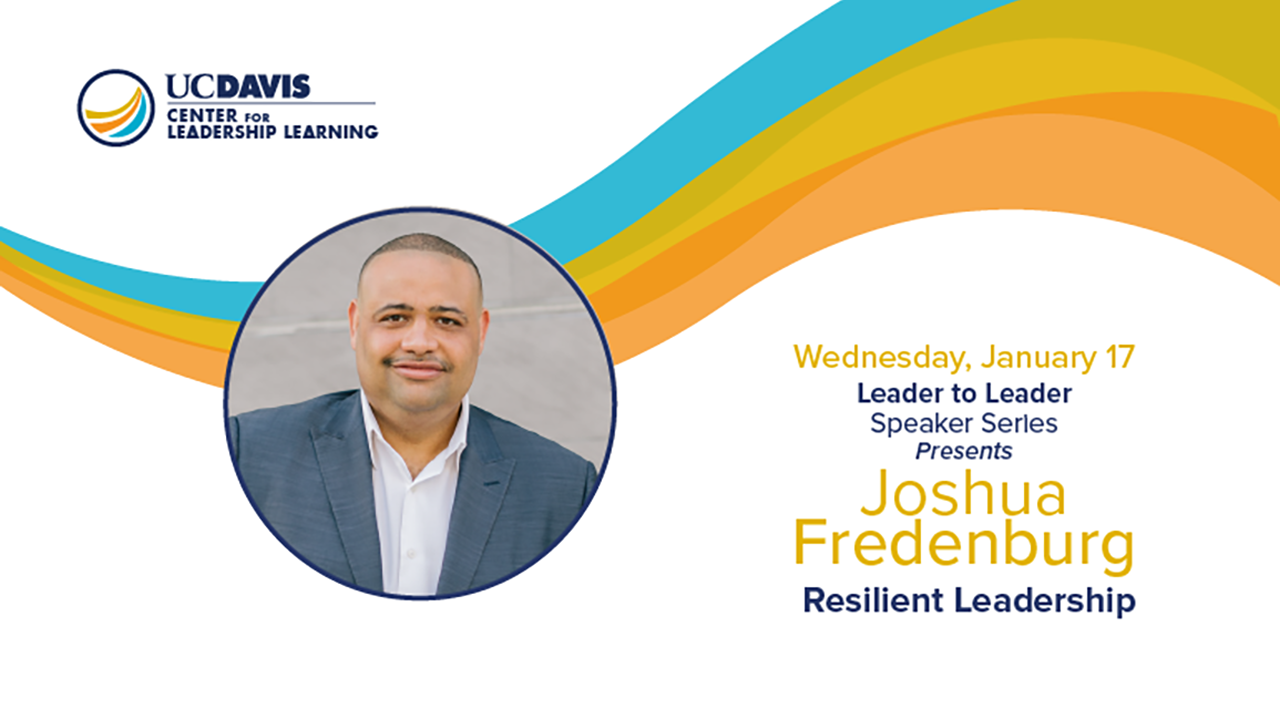 Location
Student Community Center - Multipurpose Room
Joshua Fredenburg
Resilient Leadership
A Leader to Leader Speaker Series Event
A Leader to Leader Speaker Series Event
What sets apart history's nameless leaders from the likes of Oprah Winfrey, Steve Jobs, Michael Jordan, Nelson Mandela, Thomas Edison, Abraham Lincoln, Susan B. Anthony, and Walt Disney? It is their ability to be resilient. Each of these great leaders became unstoppable in their area of expertise because they learned how to overcome adversity and conquer every challenge that stood between them and their desired purpose as a leader.
In this incredibly inspirational and powerful leadership discussion on resiliency, Joshua Fredenburg not only helps emerging and seasoned leaders develop a solid working definition of resilient leadership, but he provides them with the foundational principles of resilient leadership that enable leaders to adapt, persevere, bounce back, overcome any negative situation, circumstance, or challenge, and become unstoppable!
About the Leader to Leader Speaker Series
The LTLSS is a series of quarterly events utilizing a variety of formats (including motivational presentations, workshops, and interactive discussions), to explore contemporary leadership issues.  Attend to engage with local, regional, and national leaders from various fields.