Facilitation Opportunities
Aggies Leading the Way! Undergraduate Leadership Conference
Each year, dozens of session facilitators support our annual Undergraduate Leadership Conference.   Please check back in the fall for more information and to submit a Session Proposal for our February 6, 2021 conference.

Leadership Essentials Workshop Series
CLL is currently looking to expand its pool of potential Leadership Essentials Workshop Series (LEWS) facilitators for the 2019-20 year and beyond.
Learn more about becoming a LEWS Facilitator
Volunteer Opportunities
The CLL welcomes students to get more involved by lending a helping hand! Throughout the academic year, we recruit students to assist with activities such as the student leadership conference, special events, and CLL community socials.  These opportunities offer you the chance to build yourself professionally, strengthen leadership skills, and work with a pretty awesome team.
The following Spring Quarter 2020 volunteer opportunities are available:
Workshop Assistant

Students volunteering in this role will support CLL staff and workshop facilitators during implementation of the Leadership Essentials Workshop Series (LEWS).  The CLL Workshop Assistant will assist in the set-up and wrap-up of quarterly workshops and contribute to an inclusive learning environment among workshop attendees.

Workshop Assistant Position Description
To apply to be a volunteer, submit the winter quarter Volunteer Registration form by March 20, 2020
If you have any questions about volunteering opportunities or one or more internship positions, please do not hesitate to email us!
Student Internships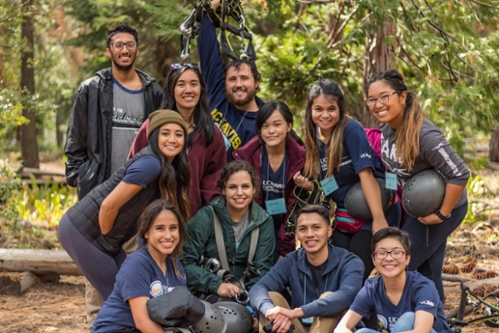 Looking for a fun, engaging, and worthwhile way to spend your school year? Interested in gaining professional skills alongside invaluable leadership skills that only UC Davis can offer?
The Center for Leadership Learning intern team includes the following roles:
Peer Educator
Peer Leader
Communications
Graphic Design

Applications are now being accepted (through March 25, 2020) for 2020-21 internships.  Learn more about the internship positions and application process by clicking on the link below.