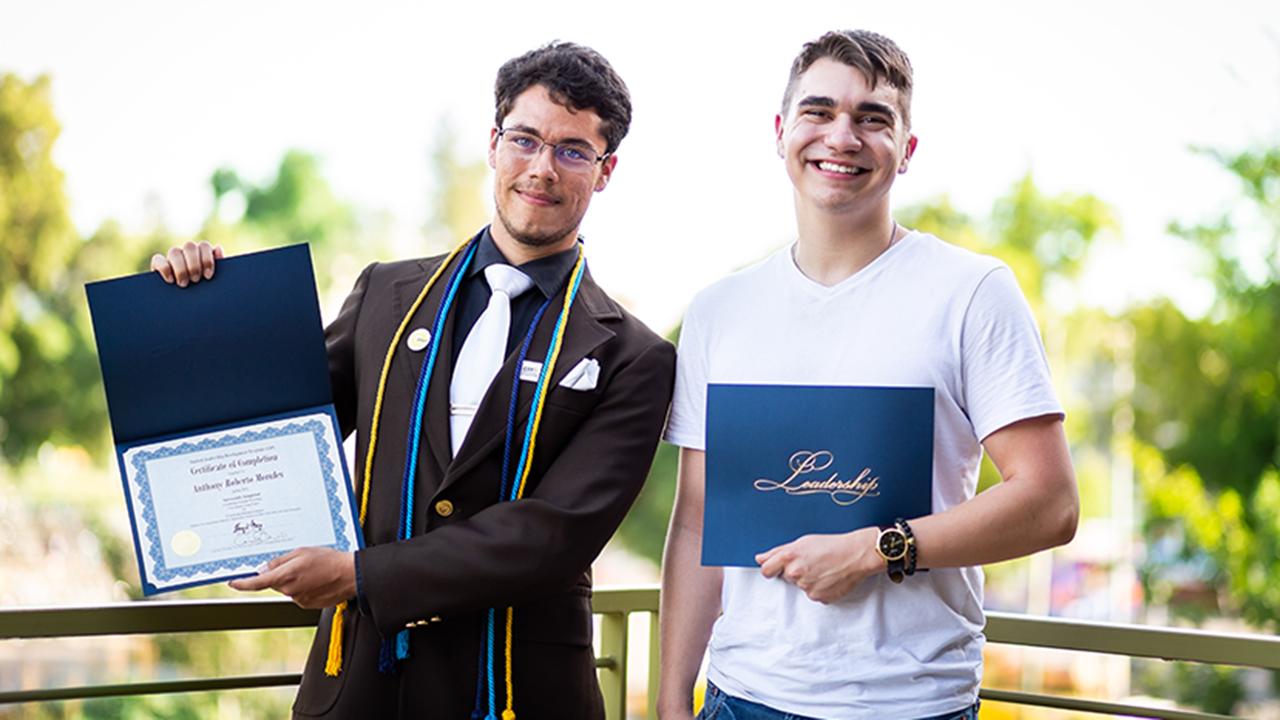 UC Davis sophomore, Brandon Vernoy, has transformed his initial curiosity of the values of leadership into a lifestyle of teaching others how to take action as leaders within their own communities. As a first year student at UC Davis, he discovered the Center for Leadership Learning at a tabling event through his quest to be more involved on campus. Brandon attended all six of the CLL's leadership workshops and developed a passion for incorporating leadership into his life. "I signed up for events and started to do workshops and I really enjoyed it. I enjoyed the social aspect a lot and getting out there meeting new people and learning about leadership," said Brandon.
Brandon's positive encounter with the Leadership Essential Workshop Series motivated him to seek a more immersive experience into the ideals of leadership. He decided to enroll in the CLL's Student Leadership Development Program (SLDP) to further his understanding of important foundations of leadership such as intrapersonal competence, group communication, and inclusivity. "The skills I learned from SLDP were invaluable," said Brandon. "Learning how to work and cooperate with people, other than just leading with how I want things done, taught me how to understand other people's perspectives to work towards a common goal."
Brandon's enthusiasm and motivation to put the ideas of leadership into action resulted in him receiving an internship at the CLL for the 2018-2019 school year as a Peer Leader for the SLDP program. He is confident that his previous experience as a member of the program will allow him to better understand the motivations of the students enrolled in SLDP this school year. "I think that it is important to be able to relate to the students enrolled in the program. To say, you can do this; we are here to help you," said Brandon.
Enrollment for the 2018-2019 Student Leadership Development Program is underway and open until November 19, 2018. Along with the valuable knowledge and peer connections gained throughout the program, the course provides students with two academic units across a two quarter duration as well as a resume boost from a certificate of completion signed by the UC Davis' Chancellor and Vice Provost and Dean for Undergraduate Education. Brandon believes all students should enroll in the certificate program because the knowledge and experienced gained from SLDP is invaluable for future success in the workplace and personal relationships. "Anybody can say, 'I am a leader,' but to really go through a course that teaches you, not just to visualize some person in a fancy outfit that has a lot of power, but to visualize themselves as becoming a leader and realize their own potential."
Learn more about our certificate programs and enroll today!