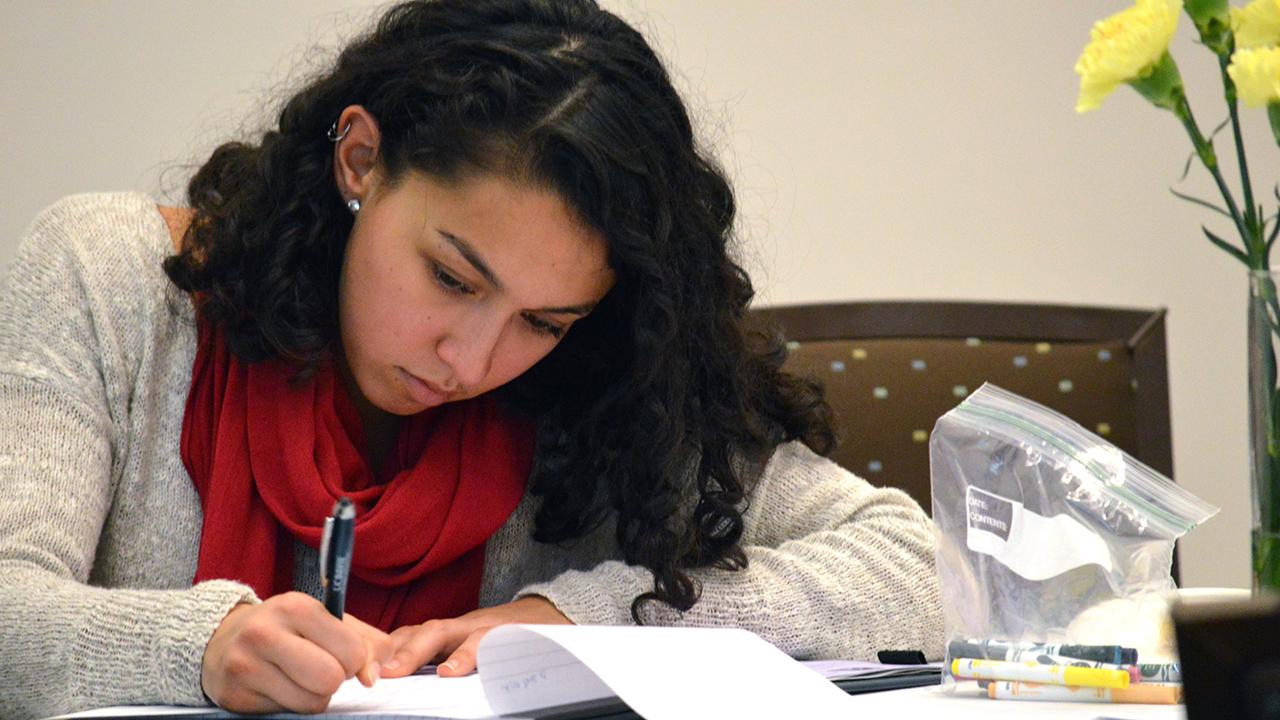 The annual Aggies Leading the Way! 2019 Undergraduate Leadership Conference is approaching on February 9, 2019!
The CLL is proud to welcome staff from the Internship and Career Center to facilitate the Session 1 workshop, Career Vision Board: Visualizing the Leader in You. Workshop facilitators, Eva Lee and Christina Cadang, serve as Career Advisors in the ICC and are dedicated to preparing students for the workforce. "UC Davis students should attend this session to reflect about their values and practice talking about who they are, leadership skills, values, and goals  – all of which can be common among interview approaches for internship and job interviews," says Lee.
This workshop details the importance of identifying the unique leadership values students want to embody throughout their experience in the workforce. In this fun, interactive workshop, conference attendees will have the opportunity to create career vision boards to represent their dreams, aspirations, and goals in their future careers. Facilitator Christina Cadang realizes the significance of looking towards the future. "I had the opportunity to create a career vision board when I was in graduate school—it allowed me to be creative and visualize 'my why?' In other words, it helped me clarify motivations behind my professional pursuits," says Cadang.
Students do not have to wait to learn about all of the exciting workshops available to them throughout the conference. Detailed on the CLL website is a description of each workshop along with information about workshop facilitators and the 2019 conference theme: The Leader in You.
Registration for the Aggies Leading the Way! 2019 Undergraduate Leadership Conference closes on January 17, 2019. Register today to not miss this amazing opportunity!