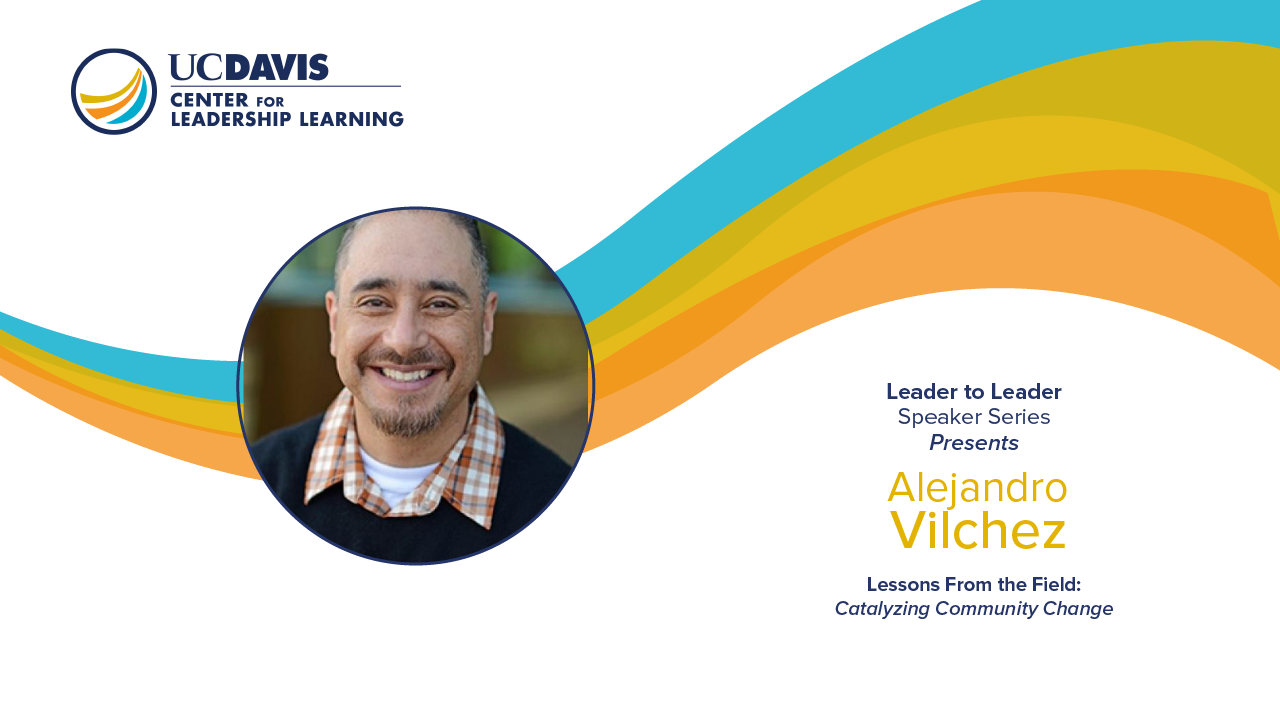 Location
Student Community Center - Multipurpose Room
Alejandro Vilchez
Lessons From the Field: Catalyzing community change
A Leader to Leader Speaker Series Event
We all know that change does not happen in a vacuum. Leaders need to collaborate with other leaders and community members to advance causes and make an impact, but what are the challenges embedded in creating such change?  How can a leader mobilize their passion into action?  Join us to hear lessons learned, pitfalls, and successes from community activist Alejandro Vilchez. 
For over 20 years, Alejandro has served communities, locally and nationally, who seek support in the areas of violence prevention, conflict resolution, creating safe campus climate, team building, neighborhood revitalization, and cultural humility. His approach in serving is based on the belief that communities become safer through interpersonal communication, cultural understanding, personal responsibility, and community engagement.
Mixing presentation with small-group discussions, this first installment of CLL's Leader to Leader Speaker Series is not one to miss!
About the Leader to Leader Speaker Series
The LTLSS is a series of quarterly events utilizing a variety of formats (including motivational presentations, workshops, and interactive discussions), to explore contemporary leadership issues.  Attend to engage with local, regional, and national leaders from various fields.