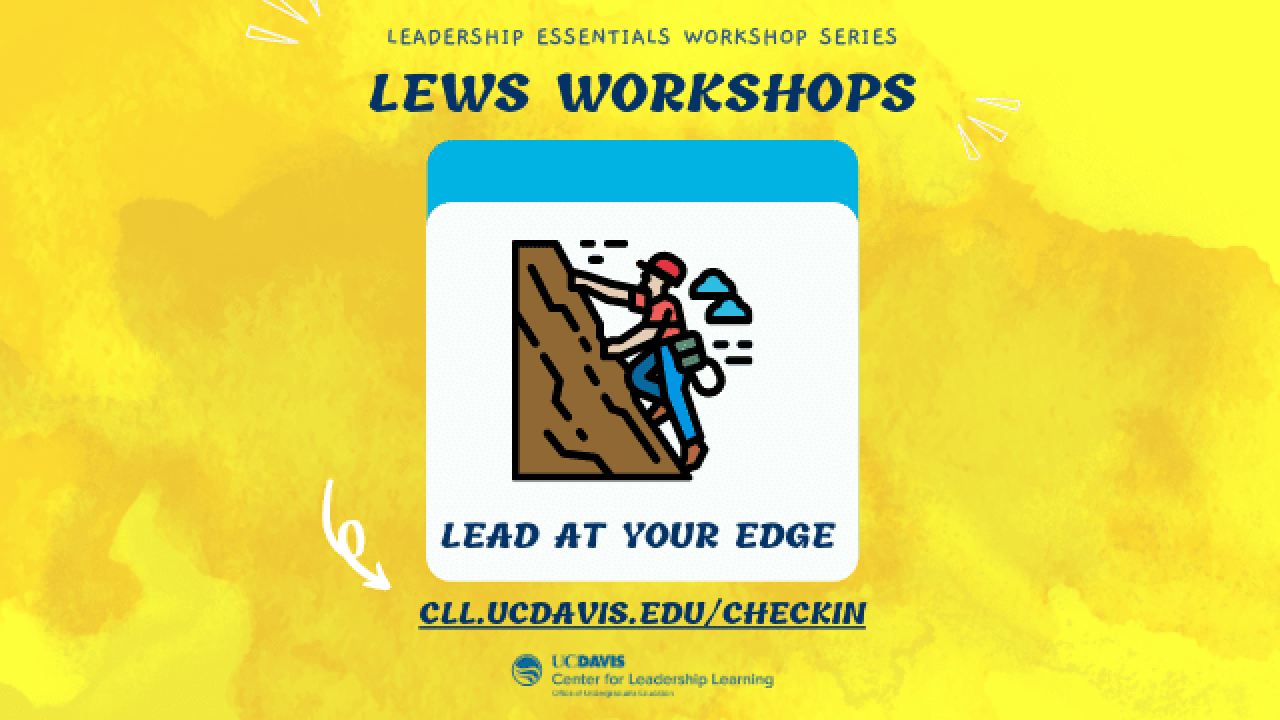 Location
Join Zoom meeting - Sign in at cll.ucdavis.edu/checkin
Lead at Your Edge
Identify your values and embrace a growth mindset
One of the most important things we can do as leaders is to develop a strong self-understanding of our personal values, interests, strengths, and areas for growth.  In this workshop, explore and reflect on who you are and who you aspire to be.
Learning Objectives:
Identify your personal values
Understand the importance of receiving feedback
Establish goals for self-development
This workshop is open to and free for all UCD students - click the link to sign in and participate!  The workshop also serves as one of the required prerequisite workshops for the Diversity Leadership Development Program (DLDP) and for the Student Leadership Development Program (SLDP).
Join Zoom meeting - Sign in at
cll.ucdavis.edu/checkin
Event Category