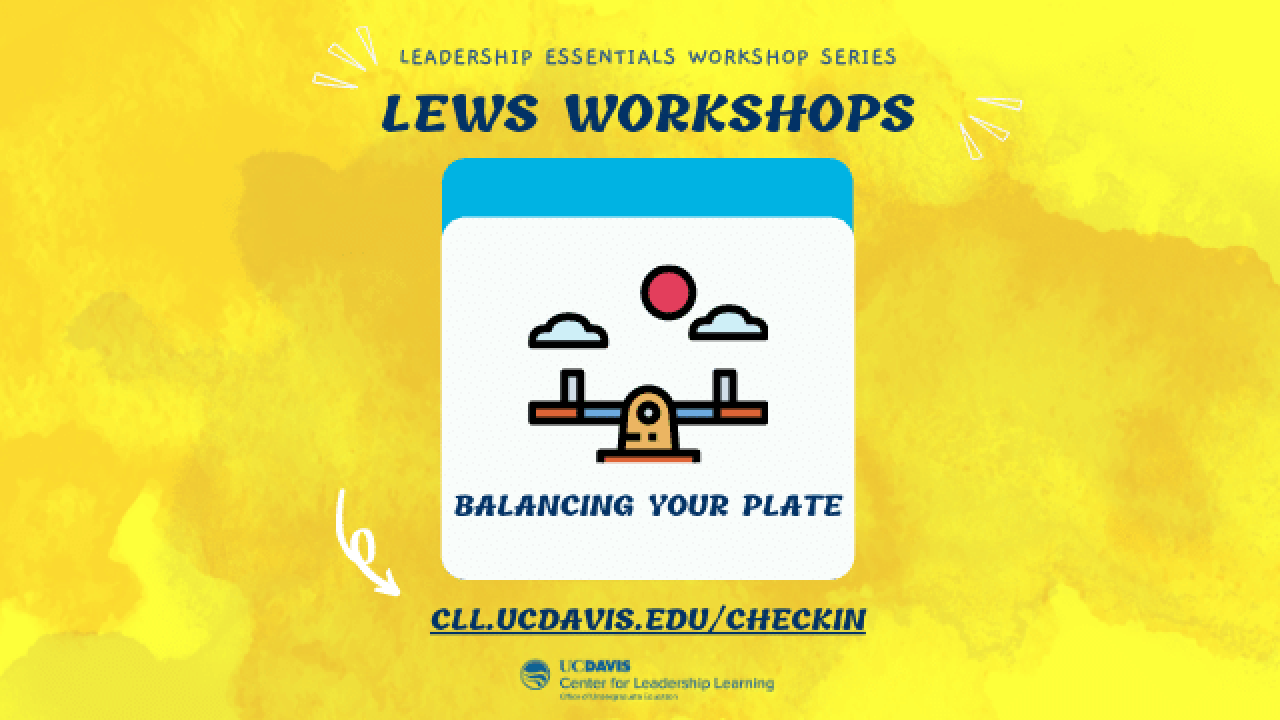 Location
Join Zoom meeting - Sign in at cll.ucdavis.edu/checkin
Balancing Your Plate
Arrange your priorities and incorporate time management tools
Between classes, extracurricular activities, family and friends, health and wellbeing, and general life responsibilities, it can seem impossible to fit everything in.  This workshop offers you an opportunity to reflect on your priorities and learn tools to help you manage your time more effectively.
Learning objectives:
Be able to identify current responsibilities and priorities
Learn strategies for time management
This workshop is open to and free for all UCD students - click the link to sign in and participate!  The workshop also serves as one of the required prerequisite workshops for the Student Leadership Development Program (SLDP).
Join Zoom meeting - Sign in at
cll.ucdavis.edu/checkin
Event Category