What was the Emotionally Intelligent Leadership (EIL) Summit?
The Summit was a 2-day advanced leadership training opportunity for 40 undergraduate students held in both 2012 and 2013.  Attending students had the opportunity to: 
Engage in hands-on on leadership learning
Expand their skill set
Boost their resumes
Participate in group activities
Meet other motivated leaders
Explore their Emotional Intelligence
Improve their emotional health and well-being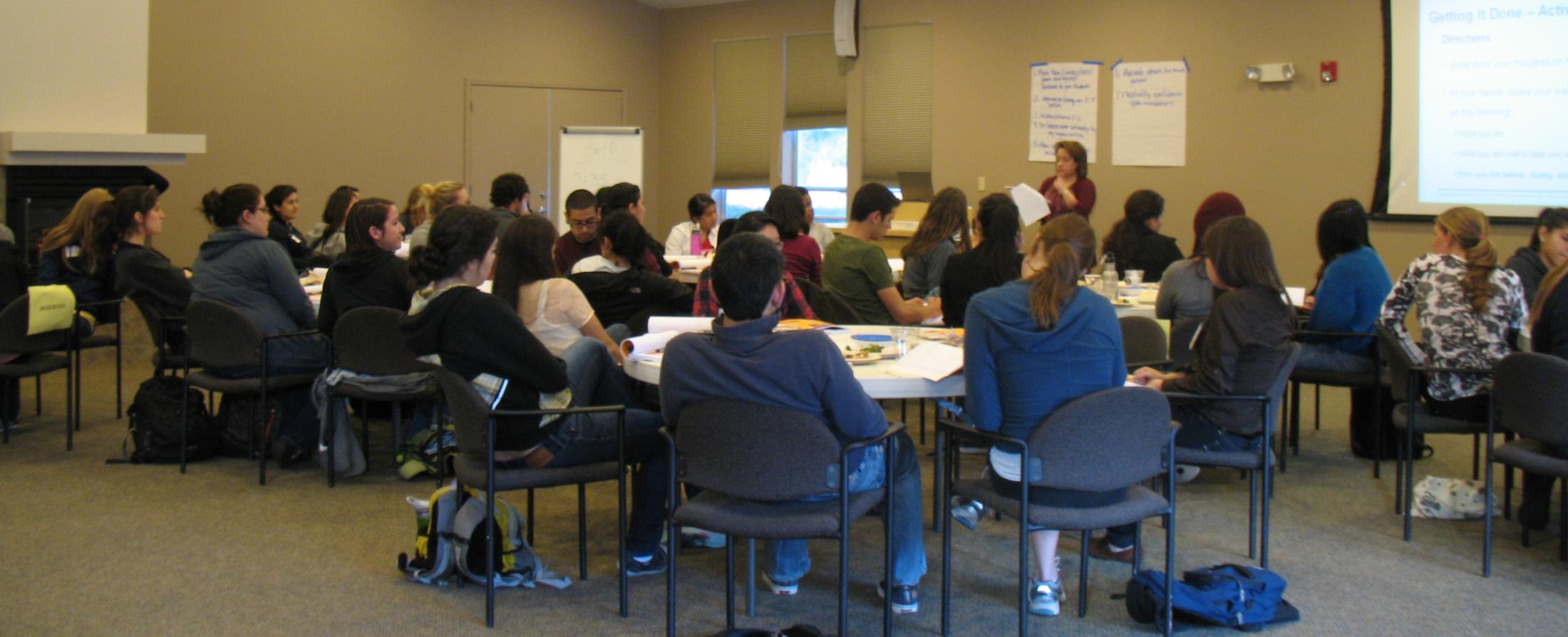 What is Emotionally Intelligent Leadership?
The EIL model provides a practical roadmap for students to learn more about themselves, how to work more productively with others and improve relationships, and leading in the wider context of the surrounding world.