Ethics and Trust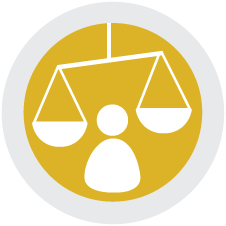 Every decision a person makes is guided by their own set of ethics.
In this workshop, you will explore ethics as a framework for decision-making, clarify your own ethical principles, understand the importance of integrity within organizations, and learn ways to build individual trust.

Students actively participating in this workshop will:
Analyze how different factors of a problem may affect their own decision making
Understand the benefits of organizational integrity
Know how to build credibility as an individual
 
The Leadership Essentials Workshops Series includes different topical workshops which are offered multiple times per year.
Learn general information about the workshop series here: