Balancing Your Plate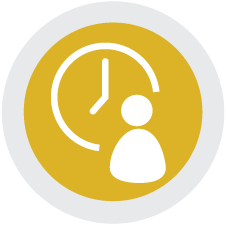 People often have varied responsibilities that compete with one another, are overwhelming, and impact the quality of decisions. For a leader to be effective, it is necessary to find balance between each of their pursuits.
In this workshop, you will learn to set priorities, strategize a time management plan, and practice self-care. 

Students actively participating in this workshop will:
Weigh responsibilities and set priorities in different parts of life
Strategize a game plan for time management
Understand the relationship between leadership and stress
Understand methods for self-care and recuperation
 
The Leadership Essentials Workshops Series includes different topical workshops which are offered multiple times per year.
Learn general information about the workshop series here: