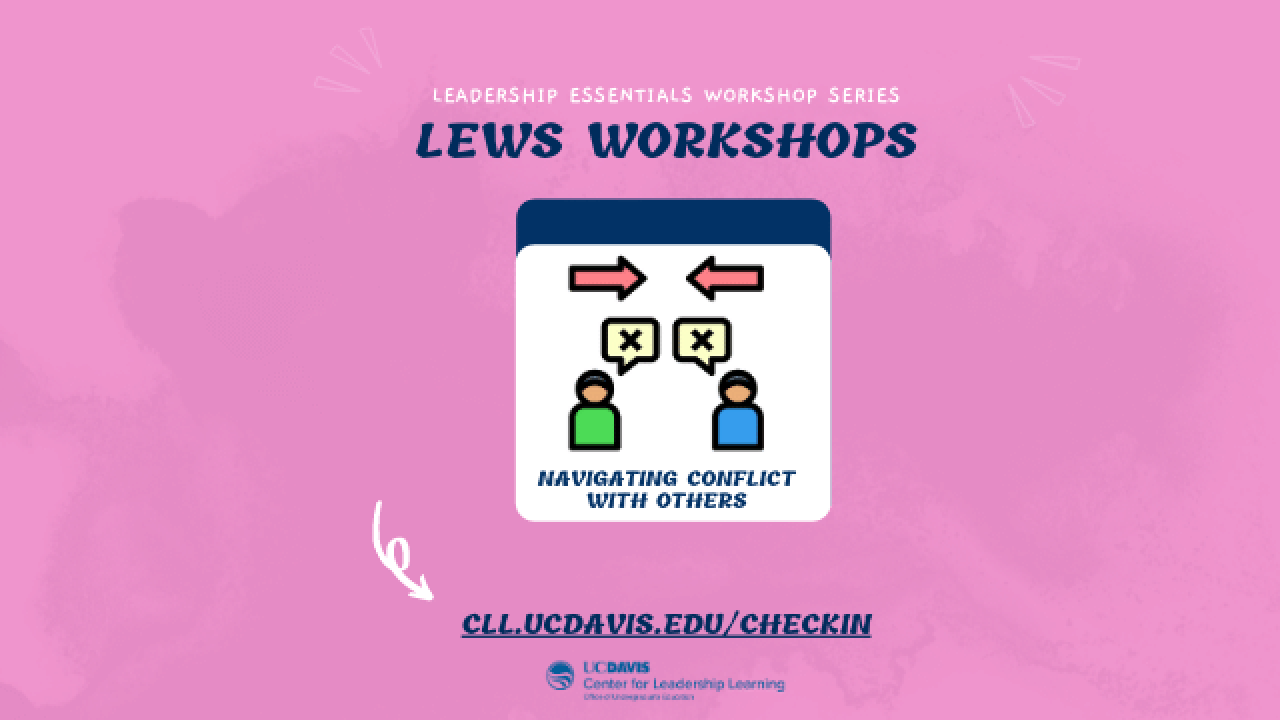 Location
Join Zoom meeting - Sign in at cll.ucdavis.edu/checkin
Navigating Conflict with Others
Utilize an assertive approach to address interpersonal conflict
We tend to have strong and often negative feelings about conflict, but it is an inevitable part of life and, in fact, can be an opportunity for change and growth.  In this workshop, practice approaching conflict as a way of strengthening your relationships with others.
Learning Objectives: 
Identify benefits of using a conflict management perspective
Practice a conflict management approach
This workshop is open to and free for all UCD students - click the link to sign in and participate!  The workshop also serves as one of the required prerequisite workshops for the Diversity Leadership Development Program (DLDP).
Join Zoom meeting - Sign in at
cll.ucdavis.edu/checkin
Event Category